Hello again!
Seems all my attempts to reply tho that thread r censored...
I will try to open this new one, hoping that it wont be closed...
So...this is what i have said:
Hello!
Thx for you answer!
I understand that ur concern is about beeing legal, that s very good. How about disencourage old players spend money, as far they didnt get good ooffers?
And one more situation about an offer: first week u post an offer called "begginers offer"-buy 240 gems and get a free chests. I have bpught those 240 gems and didnt get my chest. I can send u the details of payment and u could check the log to see that i am telling the truth. I also had a SS:
http://s273.photobucket.com/user/liv...nymqq.png.html
http://i273.photobucket.com/albums/j...psrx7nymqq.png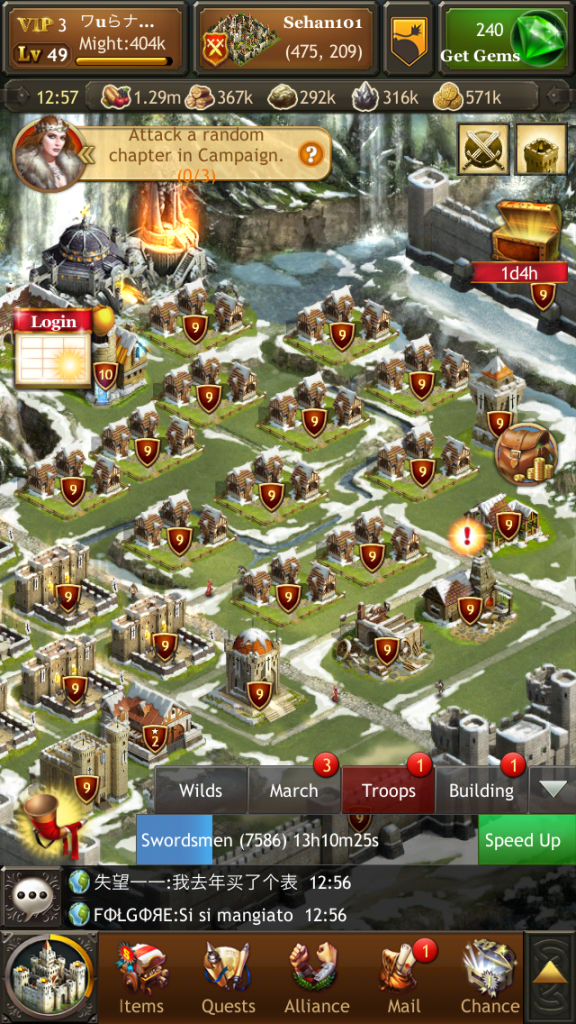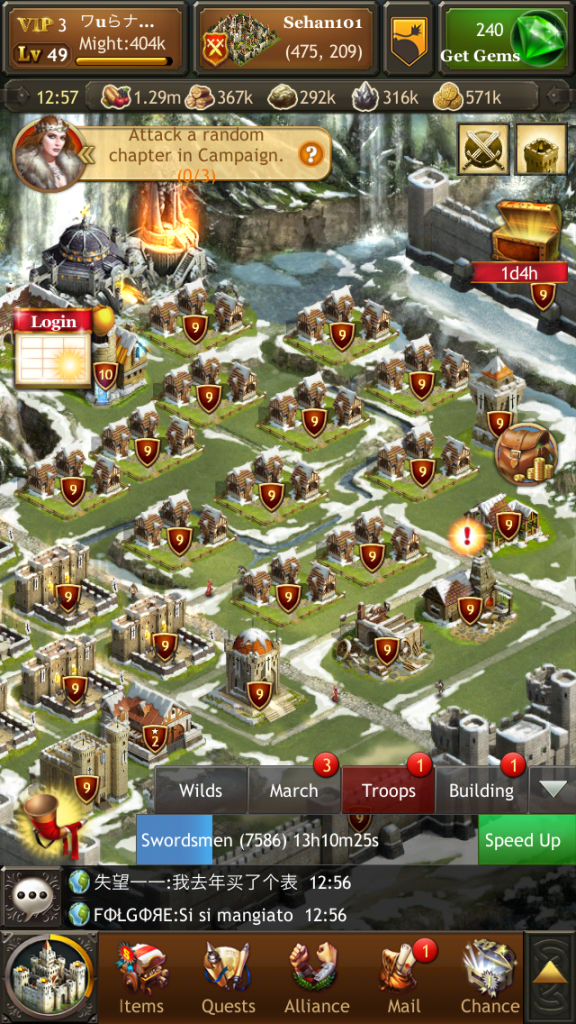 And one more situation: a week ago i had a bug(i was locked in a tile, without possibility to port, assign knight or move troops). It was an Kill Tourney, i lose all my troops and didnt get any reward or trophies. I send a bug report and i got 3 e-mails from the:
- first one was an auto-answer: "
Error in gameplay - 03083718
Shopping
Kabam Support Feb 21
To
me
Your question has been received. You should expect a response from us within one business day.
ref:_00D301HgIt._500a0r0Osg:ref"
- second one was an confirmation that u will solve my problem: "Kabam Support Feb 21
To
me
Greetings!
Thanks for taking the time to write in with your concerns. I definitely understand your worries in this situation and I will be happy to provide assistance. This is currently an issue that is under investigation by the game team. We appreciate your patience in this matter while they work towards a resolution. Please let me know if you have any further concerns surrounding this matter and I'll be sure to forward it on to the development team. I'll get back to you as soon as I hear back from them.
Thanks for playing!
Best,
Greg
Kabam Support
ref:_00D301HgIt._500a0r0Osg:re"
- the third one was....the informetion that u answer my question, wich you didnt: "Kabam Support Feb 25 at 10:22 PM
To
me
Case # 03083718 (Subject: "Error in gameplay"). Thank you for giving us the opportunity to help you. We believe your issue 03083718 has been answered. Please let us know how we did by clicking the link below and completing our quick survey! Kabam Customer Survey
__________________________________________________ ___________
ref:_00D301HgIt._500a0r0Osg:ref"
And i also had an SS withe the error wich cost me lot of trophies:
http://s273.photobucket.com/user/liv...xrtqb.png.html
http://i273.photobucket.com/albums/j...psex6xrtqb.png
I belive it would be fair from u to answer my questions and give my a fair solution.
Thank You very much!