Disclaimer: When I say impossible, I don't mean: "He can't beat me unless everything procs and he rezs, then nothing of mine procs." I mean literally "losses that can not happen.
Bug Issues:
When a team behind the tank team is killed by an ability, prior to the tank team being defeated, any subsequent procs that would have been directed to the now-defeated team if it were alive, STILL hit the team. One would expect the proc to hit a different team (example team with strongest attack or least HP, etc), but even though they've been defeated and have 0 hp.
Example:
Example: Death procs and kills group 2. Tank team is still alive. Next turn, Azrael procs and his proc hits the team that Death has already killed
Impossible Losses:
This one I'm fortunate enough to have a picture to accompany my description for those who are cognitively impaired.
The picture below happened in arena. One guildy attacked another. Bottom guildy kills top's G3 and the undead party 20% rez procs. Promptly after the rez fires, bottom guildy loses and takes the bottom picture. There is literally no way in hell in any scenario that the bottom guild could lose.
0%
.
Example 1: Bottom guild attacks first. Top guildy rezs, even with his best proc, he is unable to kill G2 or G3 of bottom without attacking. Bottom G3 attacks top G3 and kills the last 88k hp.
Example 2: Bottom Guild attacks second. Top guild rezs, bottom guildy attacks with G2 and fails to kill. Top guildy's G3 procs and attacks killing bottoms G2. Bottom's G3 kills tops G3 before he gets to attack again.
There is not a possible scenario after rez went off in which bottom can lose to top, yet he did.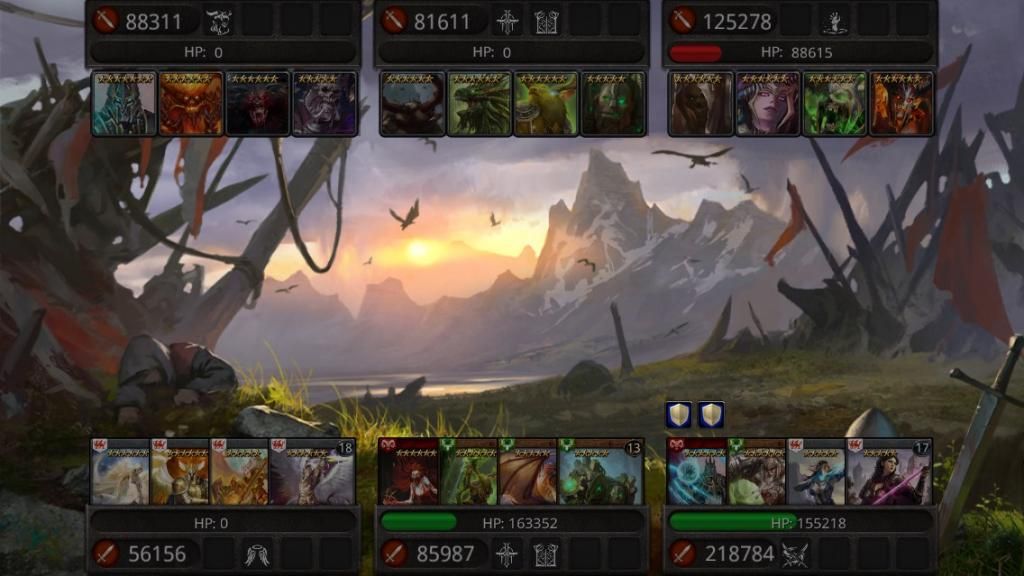 SMASH / AARON
it's these type of occurrences that change gemming players into non-gemming players. I.E. This game is predicated on "I get stronger, I win more, I win faster, I beat more people." That's the gist. If you remove "I win more, I win faster" because "the game cheats me" then you're basically cutting off your nose to spite your face. And please don't just move this to bugs. That's the lowest most non-responsive section of the game. I lost about 20x 5-6* cards because your game bugged out. What was I told? It was an error on my side. That's bullsh*t. I write down every card and the date and time associated with it. I ALWAYS know if I'm close to attachments. Yet somehow I just happen to be missing 2x White Knights?
Lots of people spend money on this game. Help us enjoy doing so by investing a little money into not screwing us by deleting our cards, bugging out arenas or making us lose where we can't lose.